After "listening" (I was working on the blog) to a television program in which a character is laid off
and
a relative telling me to
look at this time in my life as a gift
, I decided to take some time and do something I should have done more of in the past few years, nourishing the creative side of my life.
I've enjoyed different creative outlets over the years, but making jewelry is quick, easy can be very inexpensive.
I've had this piece sitting on a table for almost a year...I love the popcorn, hot dogs, and root beer lampwork beads (purchased by The Boss for me), but what I love most is the initial "E"on the
charm bracelet
. It is the initial of my late mother, Evie...bracelet with initial charm was $1.00 yard sale purchase.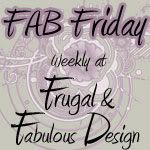 This post was linked to on these
this site
and
this site, too.